I personally and professionally welcome you to the Adult Attachment Program! Personally, because I, too, have been a client in Three Pillars therapy. I, too, have seen, and now cultivated and embodied the sacred five qualities of secure attachment. To feel safe and protected, to feel seen and known, to feel soothed if you get upset or hurt, to feel your soul delighted in, and to feel supported and encouraged to bring out my truest, most authentic, most unique sense of self. It's an exciting time at The Adult Attachment Program.  We have expanded our capacity to meet the needs of our community by adding quality clinicians, quality people, with diverse backgrounds and experience to our team.  We also have a wide variety of offerings; one-on-one, group, classes, workshops.  Please reach out to us if you have questions or if you are interested in this work.
How to Get Involved
There are many ways to get involved.  Here's a list of some of them:
1. Newsletter
A good place to start with the Adult Attachment Program is by signing up for our email newsletter. We'll send you regular updates on upcoming offerings and guidance for learning about attachment and becoming more secure. 
Subscribe to Our Newsletter
2. One-on-One Care with a Specialist
The best way to repair your attachment is through one-on-one work with a trained therapist or coach. The work usually begins with the Adult Attachment Interview (AAI), and then you and your therapist will determine the next steps and if Ideal Parent Figure work could benefit you.  Learn more about our flagship

 

attachment repair program

 

or

 

get in touch to get started.
3. Courses & Trainings
This live group class is online and ideal for beginners or people early on in their own therapy and wanting to learn more about attachment theory, as well as people with some background knowledge who are ready to go deeper. We will mix theory and practice so you can gain a deeper evidence-based understanding of why we behave the way we behave in relationship and how to start changing patterns that no longer serve us.  This group was a great success and the next dates will be announced soon!
Dr. Zack Bein, the Founder of The Adult Attachment Program, will be beginning a case consultation group in Three Pillars Therapy and Ideal Parent Figure (IPF) imagery! This class is in response to the numerous calls for further investigation into the Three Pillar Model for healing attachment disturbances in adults; famously introduced in the Dan Brown and David Elliott text, "Healing Attachment Disturbances in Adults."  This group will be open to anyone that is either actively working with clients or patients with the three pillars model and IPF, or that hopes to begin to do so.   This is ideal for clinicians (social workers, MFTs, coaches, psychologists, psychiatrists, interns) who wish to learn about the three pillar method or refine their knowledge and skill.  This groups is currently on hold but will begin again by the end of this year.                                       
A Self-Paced Online Introduction to Adult Attachment Theory – Level I Training
With 4.8/5 stars on Udemy, this self-paced course provides a scientific background to attachment and relationship patterns.  The Adult Attachment Program's Online Level I Self-Paced Study Class is called Adult Attachment Theory: The Science of Relationships.  It covers the major studies that have shown us how attachment patterns develop, an overview of each attachment style in adulthood, and how attachment style in adulthood is assessed. It also gives evidence-based techniques that are accessible to students, as well as providing opportunities to engage with the learning through Homework assignments and activities.
Developed by Brown and Elliot (2016) the Three Pillars model for healing attachment disturbances in adults has become quite popular amongst clinicians. This model was intended to offer a comprehensive way to resolve the structural core of attachment insecurity by restructuring and re-mapping the internal working model of attachment in clients using imagined ideal parent figures, guided by the five conditions that create secure attachment (now the 3rd pillar). Often by this process alone, the client begins strengthening several developmental capacities that were impeded by the insecure upbringing (Elliot, 2021). Two specific capacities that are often not nurtured in children with insecure attachment styles are the development of metacognitive capacity (2nd pillar) and enhancing collaborative abilities (1st pillar). This course will explain the theory and practice of Three Pillars therapy and IPF using videos, powerpoint presentations, articles, and supplemental readings and exercises.
4. Articles from the Blog
We have quite a few free resources to help you learn about insecure attachment styles and how to become secure. Here are a few useful foundational articles to learn more about attachment.
5. We have various media outlets for you to check out such as blogs and podcasts.
Read What Our Clients Say About Our Work
I trained with Dr Bein in the Ideal Parent Figure Protocol and found the experience quite edifying. Besides being genuinely supportive with real warmth and personal care, Dr Bein is expert in this modality, providing tips, practice sessions, and advice that only comes from years of experience. This information and training is hard to find and immensely valuable, both as an experience and education.
As a trauma specialist often working in the areas of CPTSD and attachment traumas, I was thrilled to find Dr. Zack as both a therapist and trainer in Three Pillars therapy and the Ideal Parent Figure (IPF) protocol.  Zack offers detailed and knowledgeable discussion of attachment theory, screening methods and the skillful delivery of the IPF protocol.  His teachings are clear and delivered in a grounded and present manner.  I highly recommend him as a therapist, supervisor and trainer.
"I have been working with Josh at The Adult Attachment Program using the IPF Protocol for 10 months. I was able to identify and make incredible progress in my attachment issues and have seen nothing short of profound results. I cannot recommend IPF via The Adult Attachment Program enough. Josh is an excellent coach who seems to effortlessly guide our sessions. I end every one of them with new insight and lasting positive impression. My life is immeasurably more positive and my gratitude is boundless."
6/1/23
I have been working with Zack for about 4 months now and have seen an incredible change in myself - a huge reduction in stress and anxiety, more energy, and significantly more day to day happiness and desire to go after and achieve my goals. The method we have been using has been the only thing that has succeeded in shifting my mental state in this way - despite having tried several therapies before. I really believe that I've found an answer here to what I was looking for previously. Thanks so much Zack!
Excellent therapy. Zack has a deep understanding of attachment dynamics and has applied his method to stimulate profound experiences of healing in me. I find him genuine, warm and empathic.
I am a long time participant in counseling, I have even tried EMDR in the past…but this approach has been life changing for me. Granted you get back what you put in, as with really any type. BUT Zack and team are really great and knowledgeable. I wish I found this sooner.
Zack is a kind, attuned, empathic therapist. I've been working with him using Ideal Parent Figure protocol for a few years now, and it has changed my life for the better, more so than any other modality/system I've used. Zack has a very unique skillset, due to his IPF training, attachment theory expertise, and meditation background. Highly recommend.
"I am so grateful to Dr. Bein and the three pillars practice. This practice has proven transformative in my relationship to myself and others. I cannot recommend The Adult Attachment Program enough. If we repair our attachment wounds, we could alleviate so much suffering in the world."
Dr. Zach Bein has exceptional knowledge in the field of attachment theory. He combines his knowledge of attachment theory with mindfulness through the 3 pillars model. This work is very aligned with other heavyweights in the field of childhood development such as Dr. Gabor Mate and Dr. Stephen Porges' polyvagal theory. Zach's deep understanding that mind and body are connected are pivotal in helping heal old wounding. If you're looking for someone who can help make sense of your anxiety, of how your mind works, or why you hold onto certain beliefs, I can't recommend a better practitioner of attachment restoration.
,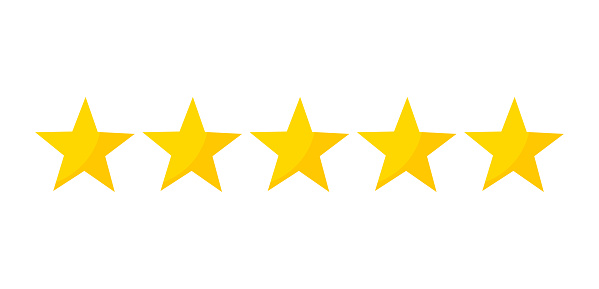 I've been working with Dr. Zach and his Adult Attachment Program for the past 9 months and my attachment insecurity, sense of self, and overall mental health has been transformed! When I came into the program I had daily attachment anxiety and most of my energy was being used just to keep my anxieties at bay. And without a strong sense of self, I was also struggling to find a sense of meaningful direction in life - to know who I am and what I want. Although I'm not done with the work yet, I can typically calm attachment anxieties or disrupting states of mind quickly. And my sense of self has developed significantly to the point where I have a strong direction in life and I'm excited about the training I'm doing now to help others. I highly recommend Ideal Parent Figures coaching, Dr. Zach, and the Adult Attachment Program!